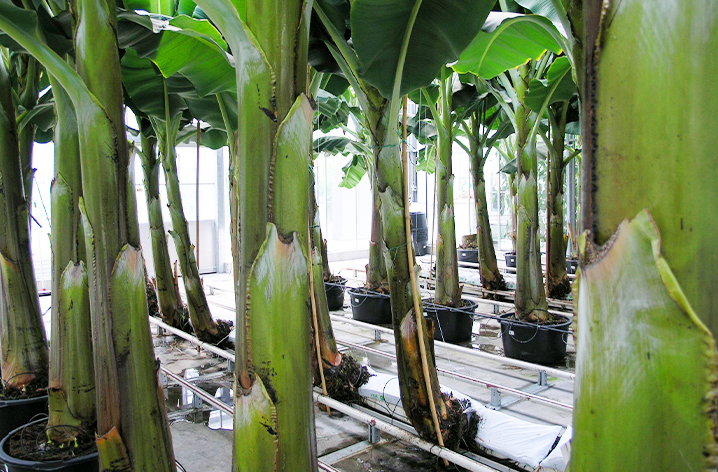 The first bananas were harvested in a Wageningen Greenhouse, according to the Wageningen World Magazine. Researchers have been growing them above ground in order to trying to outsmart the Panama disease caused by Fusarium Wilt, which is threatening the banana population around the world.
From all sides researchers are looking for approaches, e.g., genetics and growing conditions, to making global cultivation more sustainable.
Check out this article in Wageningen World.